Honeymoon
sweet as the classic styles...no one better.
Honeymoon
is a very special time for marriage couple.
Doing this time to be the best moment in your life.
Ask just a professional person do it for yours.
JC Tour(Phuket)
is as a professional provider about the Honeymoon Celebration.
We trust that
"The Honeymoon Package"

can make your honeymoon time to be the most wonderful.
The Package includes :

- Deluxe Room with Swimming Pool Access with Breakfast at Baan Mai Cottage & Restaurant on Lone Island.
- Private Speed Boat to Raya Island (One Day Trip with Lunch)
- Spa Treatment at world Class Sukkho Spa (3.5 Hours honey Package)
- Sunset point elephant trekking.
- Round Trip Transfer by Private Mercedes Benz (Airport-Hotel-Airport)
- Two bottles of high class wine
Before do the booking, please see the highlight Pictures and brief Programs: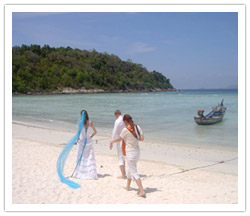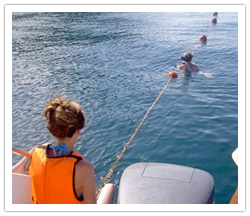 Honeymooners
are playing on boat, on the sand and in the sea water, so fun. This world belonged to them.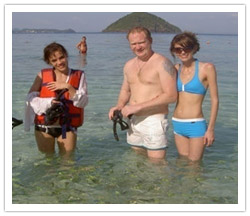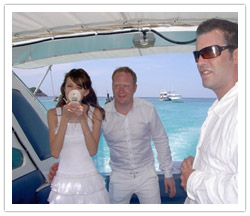 Private Photographers from Jc.Tour Phuket with the
Honeymooners
are setting the posts action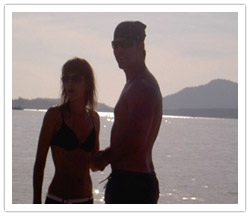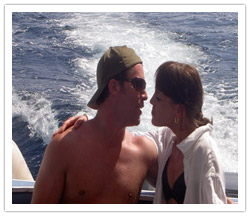 Great Pictures, Great actions, Great event,
Wonderful time
, Our Honeymoon time.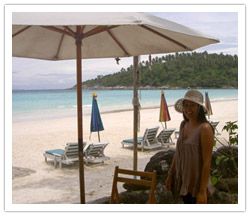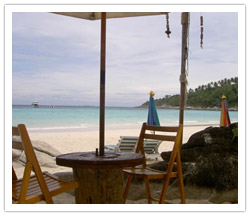 Menu Lunch for honeymooner will be set on very classic Beach (Siam Bay Beach)
Brief Program :
Day 1

Pick up from Airport to Baan Mai Cottage & Restaurant on Lone Island. (By Mercedes Benz)
Check In with Deluxe Room Pool Access
Pick Up for
"Sunset Elephant Trekking "
Make the impression memories Picture.
Day 2

Breakfast
Pick Up for Raya Island Private Tour
The Speed boat parks at ……………………
Local Car take you pass the Local small Village and garden crossing the Island
to do snorkeling at best point (Kon-tea Beach)
Local Car take the couple to Siam Beach, we serve a very classic Lunch there.
Discovery more on this beach and your speed boat take you back from this beach.
Day 3
Breakfast
Relaxing and Discovery
Mercedes Benz take you from the hotel to Sukko Spa for Spa Treatment.
Mercedes Benz takes you back to Airport
Price :
15,000 Baht/Person (For 2-3 people Group)
12,000 Baht/Person (For 4-5 People Group)
10,000 Baht/Person (For 6 People Up Group)